ANTS Programmatic One (P1) gives you the most complete set of integrated DSP-DMP programmatic marketing solutions available. ANTS P1 provides everything marketer/agency need to organize, access, and personalize your marketing content. ANTS P1 gives you deep insights into what's working with your customers and the ability to consistently deliver the best experiences to every customer across every channel.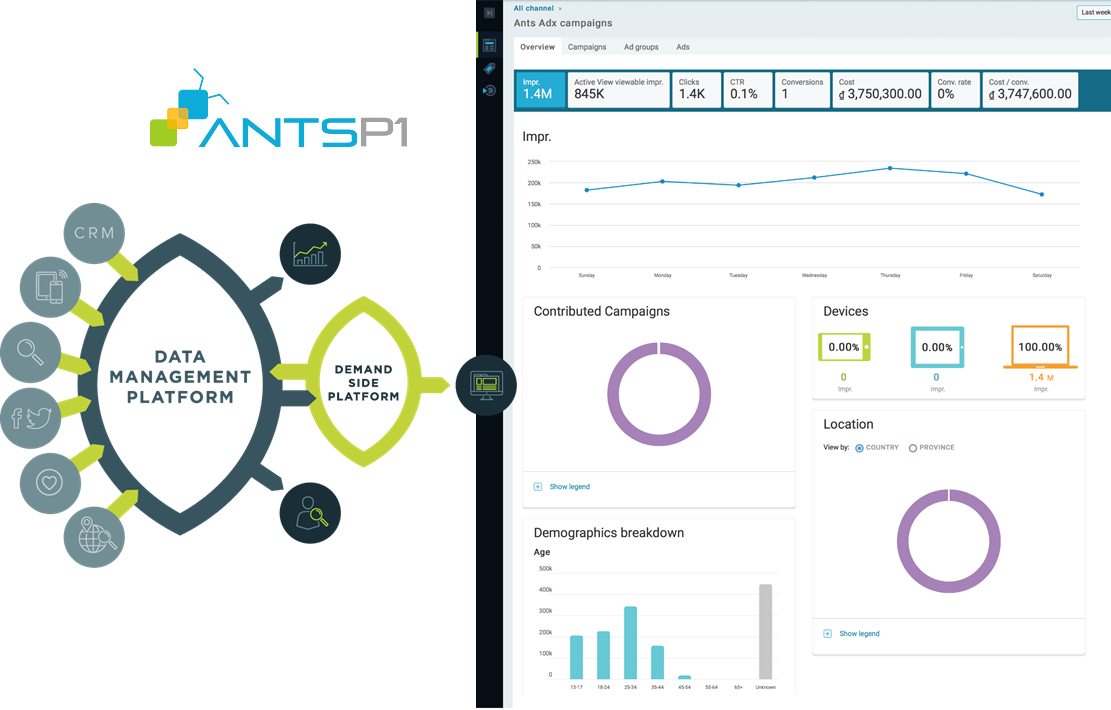 ANTS INSIGHT is DATA MANAGEMENT PLATFORM
ANTS INSIGHT does not only have DMP's full function of aggregating different kinds of data from online, offline and mobile sources to take advantage of diverse kinds of information which helps to attain the business intelligence that truly benefits the enterprise. It is also a well-designed and user-friendly that helps advertisers make better programmatic buying decisions.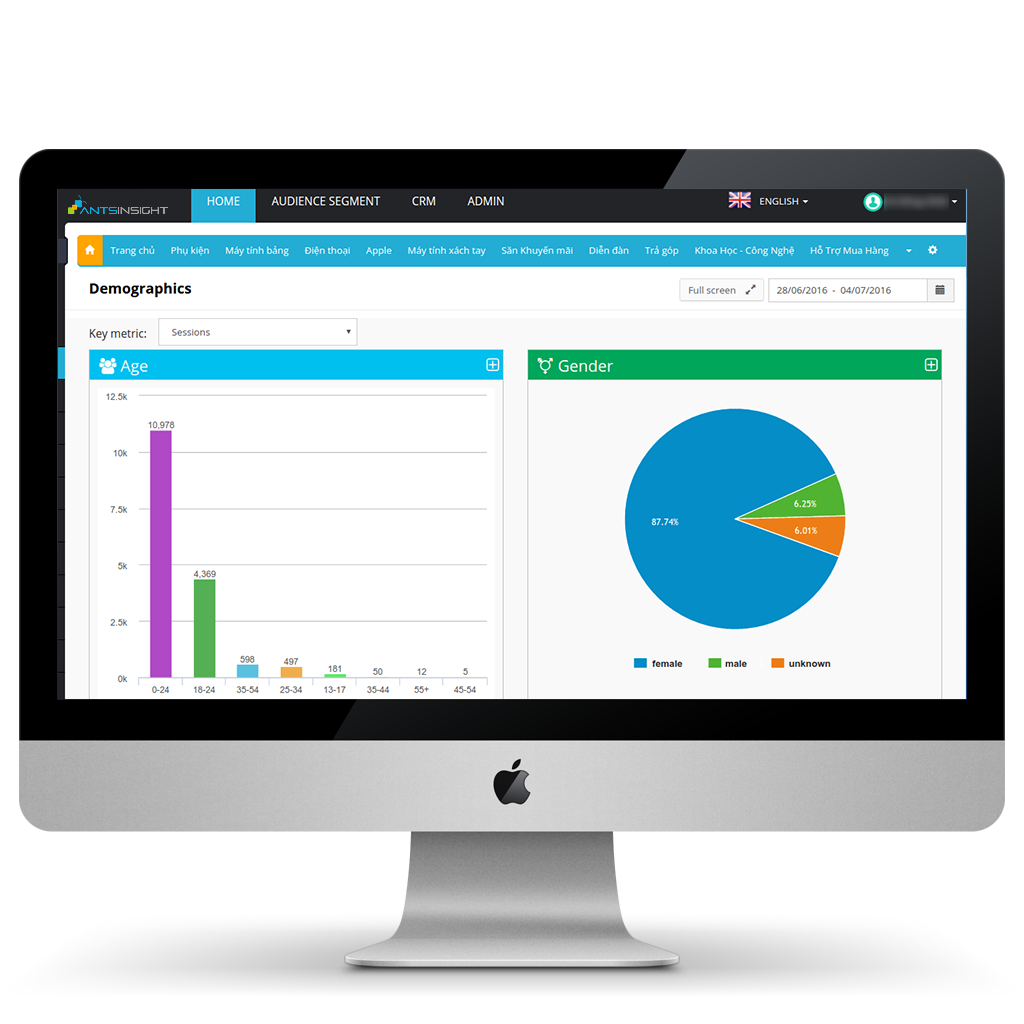 ANTS AD EXCHANGE (ADX) is DEMAND-SIDE PLATFORM
ADX is a system that allows buyers of digital advertising inventory to manage multiple ad exchange and data exchange accounts through one interface. Real-time bidding for displaying online advertising takes place within the ad exchanges, and by utilizing a DSP, marketers can manage their bids for the banners and the pricing for the data that they are layering on to target their audiences.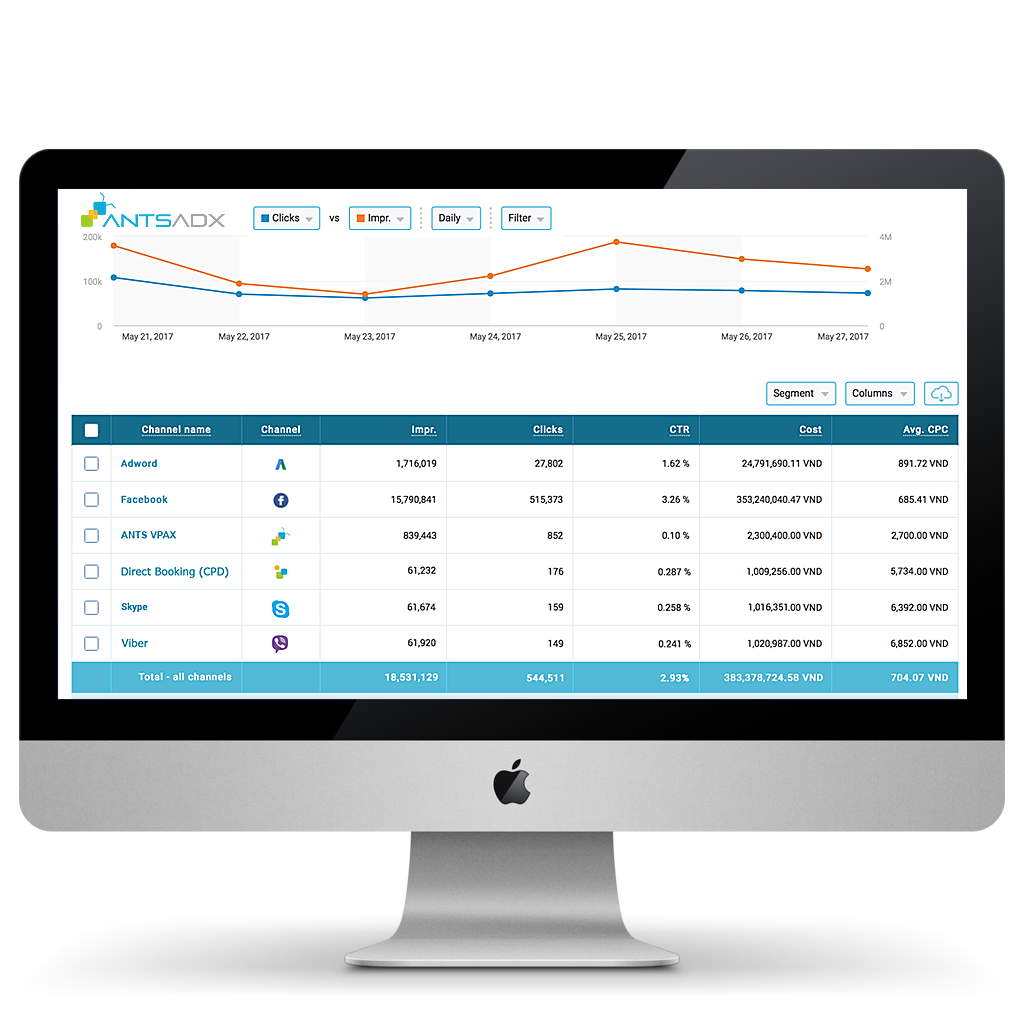 Inventory & Private Marketplace
"ANTS AD EXCHANGE is a digital marketplace that enables advertisers and publishers to buy and sell advertising space, often through real-time auctions. They're most often used to sell display, video and mobile ad inventory.

A Private Marketplace, also known as a PMP is an invite-only marketplace where high caliber publishers offer their ad inventory to a selected group of advertisers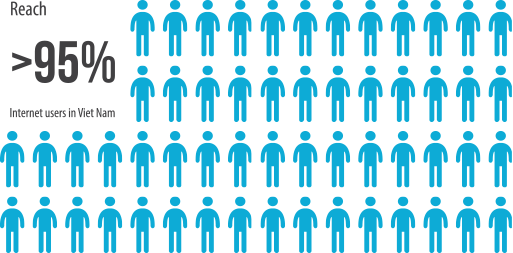 Data-Driven Advertising
Make many things possible in digital
Re-Targeting
Allows you to show ads to people who have previously visited your website or app.
Dynamic Re-Targeting
Takes this a step further, letting you show previous visitors ads based on products or services they viewed.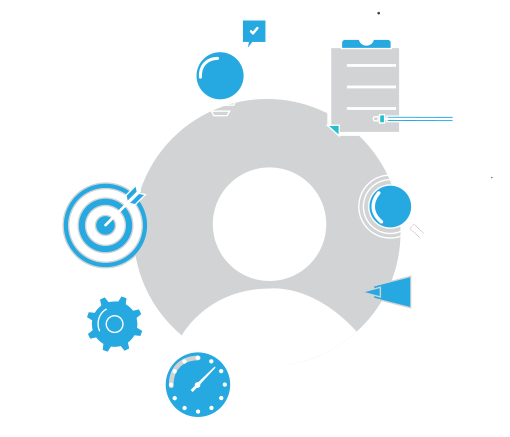 Brand Safety
Your brand safety is assured with programmatic media buying.
Programmatic technology avoid placing ads on websites with content and context brand does not approve of. With programmatic system, your ads never show up anywhere if you do not want it to be.