ANTS Programmatic Agency
We are ANTS
We are the leading independent programmatic agency.
We are providing best media solutions for digital advertising environment, which is implementing based on programmatic platform. We promise to focus on inventing innovations to handling with clients' problem with in-hand budgets.

Economical cost
Continuous optimization

Flexible expense
24/7 Available

Creative solution
Digital thinking
"We minimize your spend and maximize efficiency through continual refinement of campaigns, using top granular measurement tools to track that ROI.
Never satisfied with "good enough", we do not let advertising change us, but use tech to change advertising.

Demographics

Intents

Ecommerce recommendation

Ad & Content recommendation

Audience segments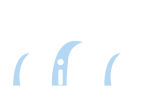 Audience look a like
People
None of us is smarter than all of us. We are meeting the leaders in digital era, who share the same vision and passion to change marketing. Every ant in ants' nest make us a strong and united ANTS.
Process
We build spectacular digital experiences, it is due to a strict but flexible process.
Digital Strategic Planing
Display | Programmatic Buying
Mobile Video
Search
Content & Social
Campaign Optimization
Maximize reach
Maximize video view
Maximize KPIs
Tracking campaign performance
Creative & Production
Creative & Production
Website
Report and Analysis
Daily report
Strictly follow with committed KPIs
Continuously updating
All platform report
Campaign Management
Manage campaign's timeline
Follow plan
Crisis management
Risk management
Group
ANTS GROUP is a complex of many ANTS' NESTS.
With different functions and specialties but the same vision to change digital marketing landscape. WE ARE ONE.