Technology & Inventory & Private Marketplace
ANTS AdExchange (ADX): Display, Video and Modile exclusive, premium brand-safe inventory with the best optimization engine and technology available. Leverage multiple data sources including 1st party both Advertisers and Publishers, 3rd party (Social, BlueKai, Lotame, Eyeota,…)  and exclusive ANTS Insight DMP proprietary data, and 5000+ custom data, including predictive and look-a-like segments, retargeting and dynamic retargeting, dynamic creative optimization, demo, geo, viewability and complete view. Deliver against each channel's unique KPIs with best-in-class algorithmic optimization technology. Access quality inventory – from premium content, private marketplaces, and public exchanges – 100% programmatically.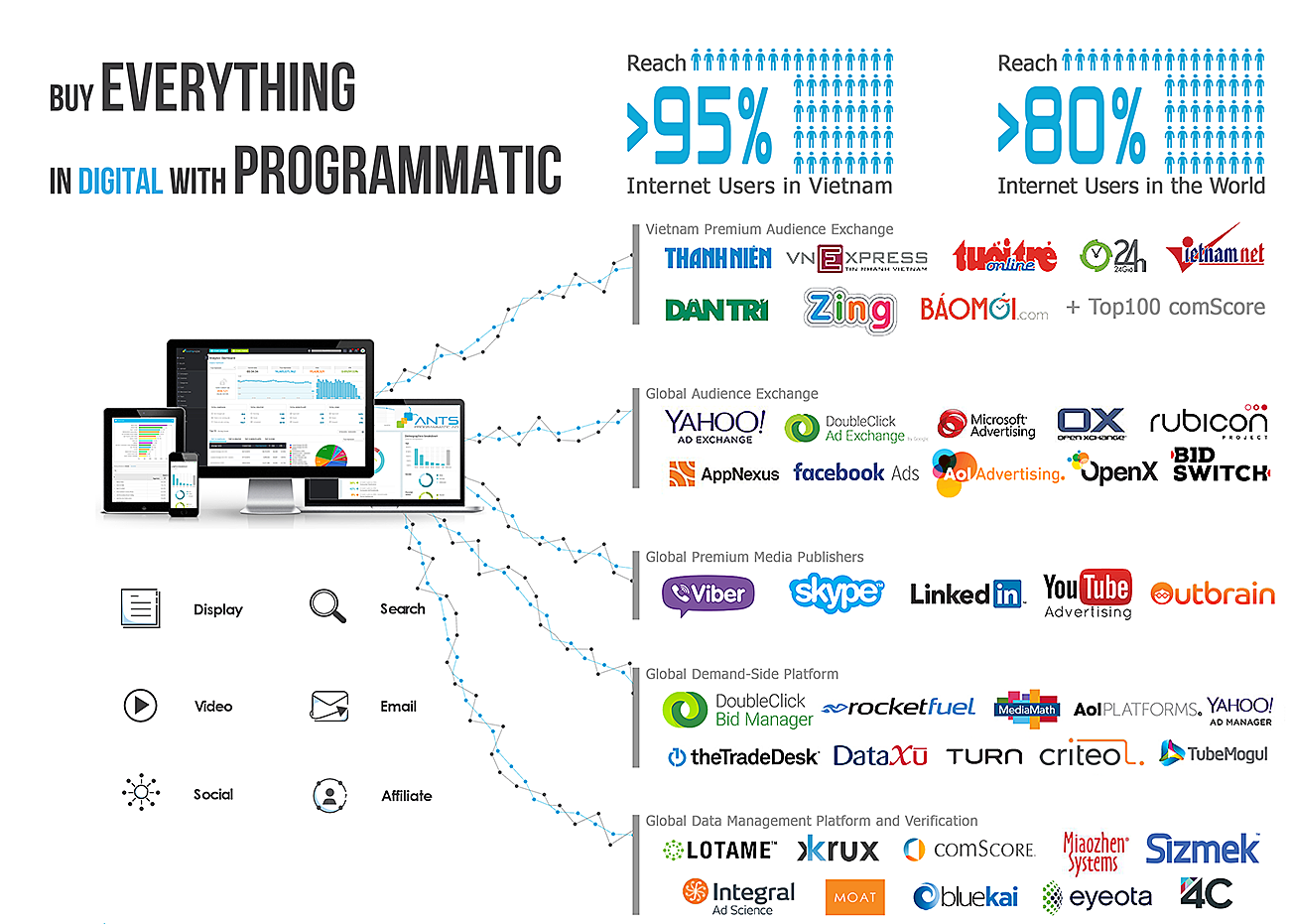 Data-Driven Advertising
Make many things possible in digital
Re-Targeting
Allows you to show ads to people who have previously visited your website or app.
Dynamic Re-Targeting
Takes this a step further, letting you show previous visitors ads based on products or services they viewed.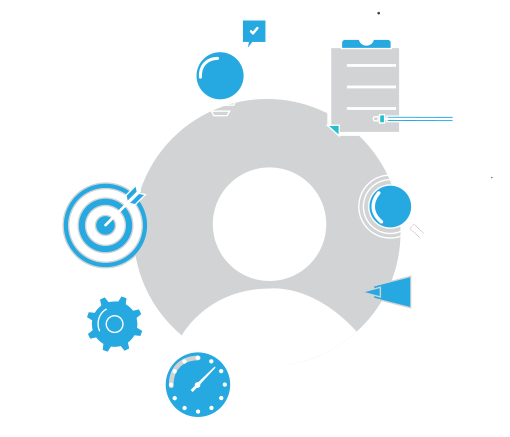 Brand Safety
Your brand safety is assured with programmatic media buying.
Programmatic technology avoid placing ads on websites with content and context brand does not approve of. With programmatic system, your ads never show up anywhere if you do not want it to be.